Made in Japan


This corner introduces our products "Made In Japan" and we especially have confidence of the quality!
Tilt Series
Merchandise appears to be flying the air.
Flexible functions matched to the consumers' eye level.
Easily assembled.
Light weight / Compact / High Quality
Tilt variation
• Parts introduction
[Table and Base]

[Arm]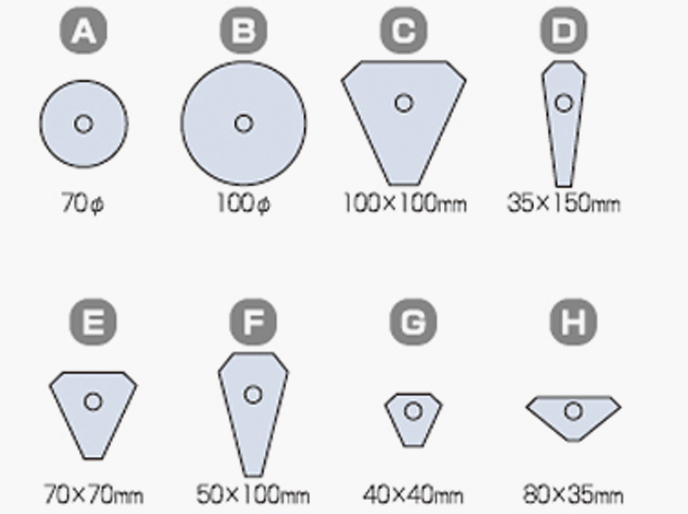 [Hold Parts]

• How to read the chart above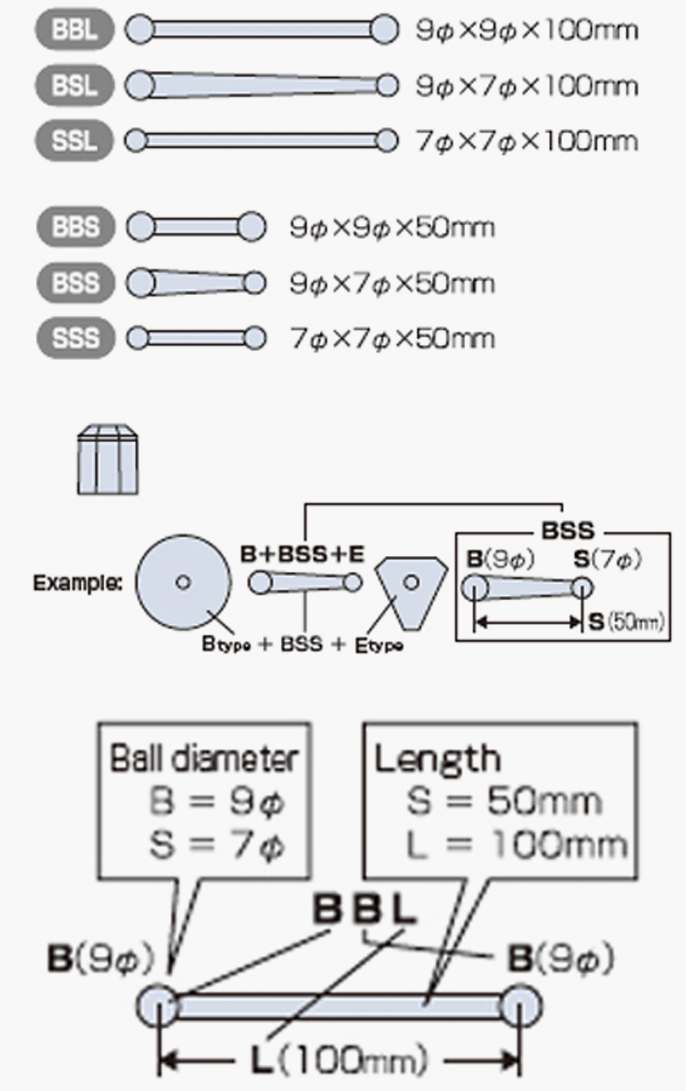 Original Order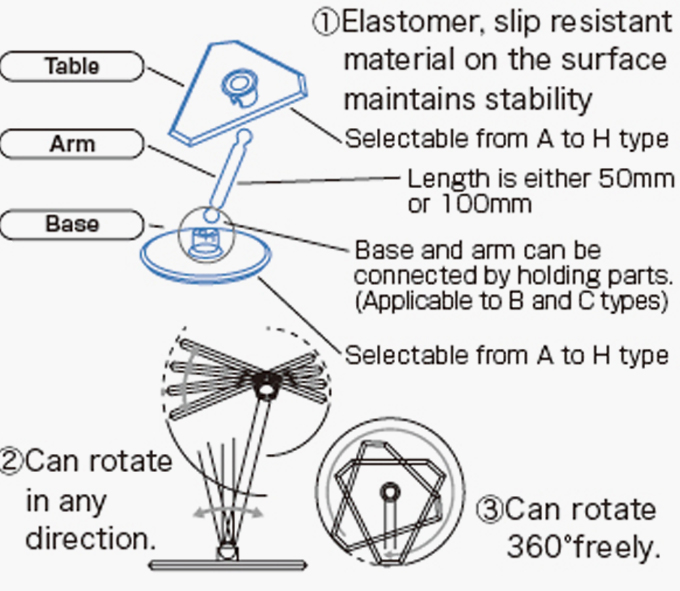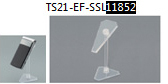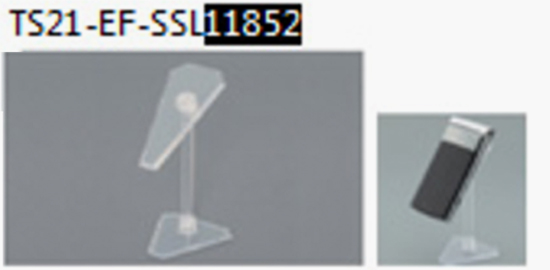 Table F 50×100mm
Arm SSL 7φ×7φ×100mm
Base E 70×70mm
PC Elastomer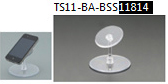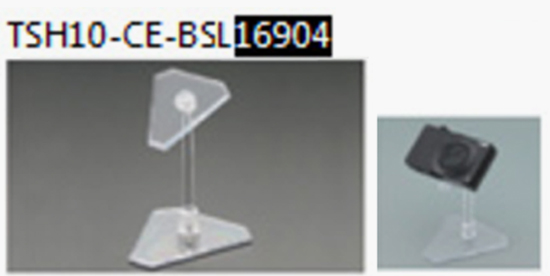 Table A 70φ
Arm BSS 9φ×7φ×50mm
Base B 100φ
PC Elastomer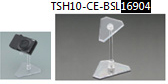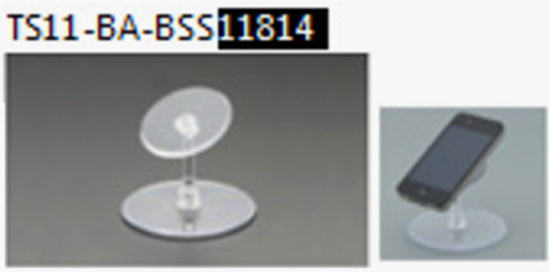 Table E 70×70mm
Arm BSL 9φ×7φ×100mm
Base C 100×100mm
PC Elastomer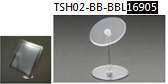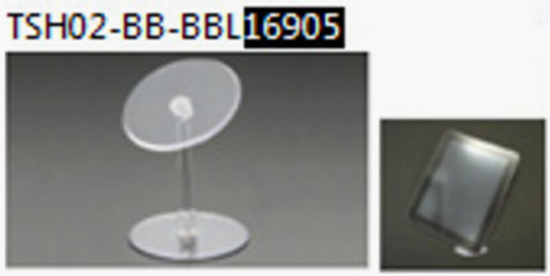 Table B 100φ
Arm BBL 9φ×9φ×100mm
Base B 100φ
PC Elastomer
Motion Series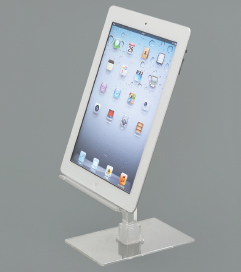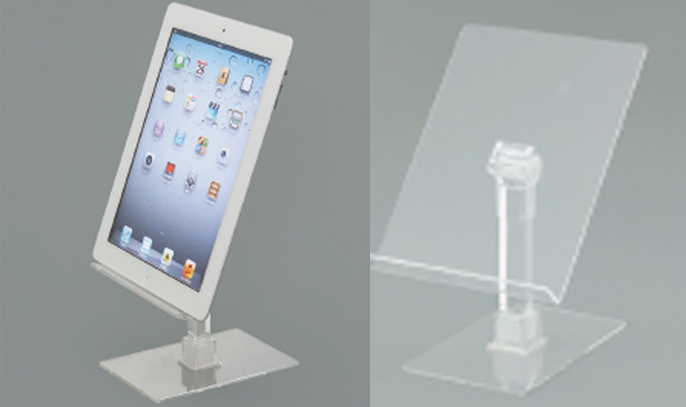 The ratchet gear ensures extremely simple angle adjustment. Display can be installed from high to low places.
●Material : PMMA
<Its simple structure puts top priority on stability> Easy assembled and stable structure.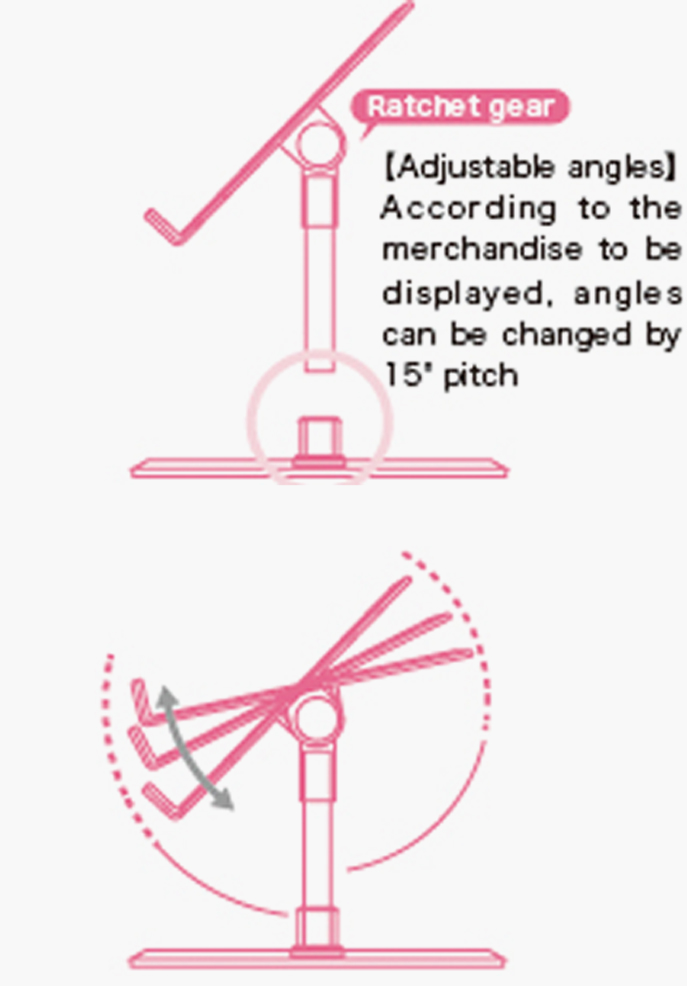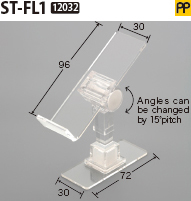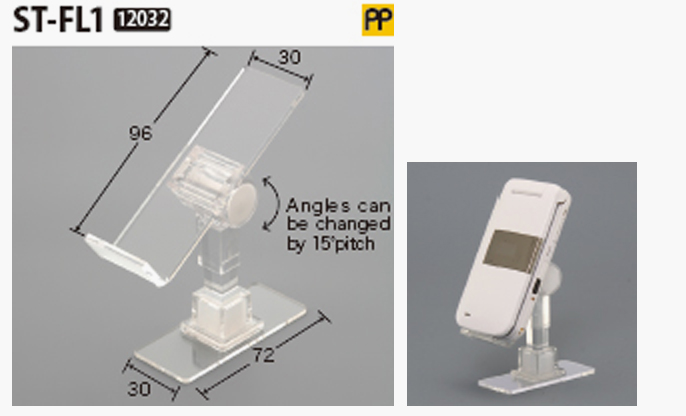 Table:W30XH96X2t
Stand stem:DecagonxH50
Stand base:W30xD72x2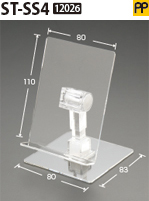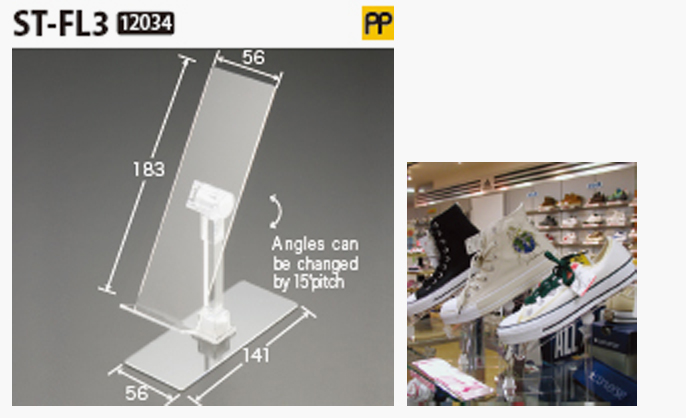 Table:W80XH110X2t
Stand stem:DecagonxH50
Stand base:W80xD83x2t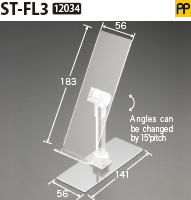 Table:W56XH183X2t
Stand stem:DecagonxH100
Stand base:W56xD141x2t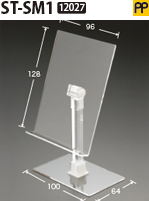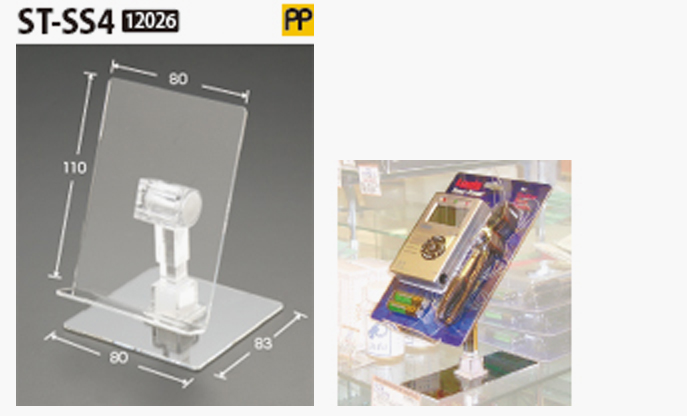 Table:W96XH128X2t
Stand stem:QuindecagonxH100
Stand base:W64xD100x2t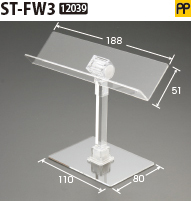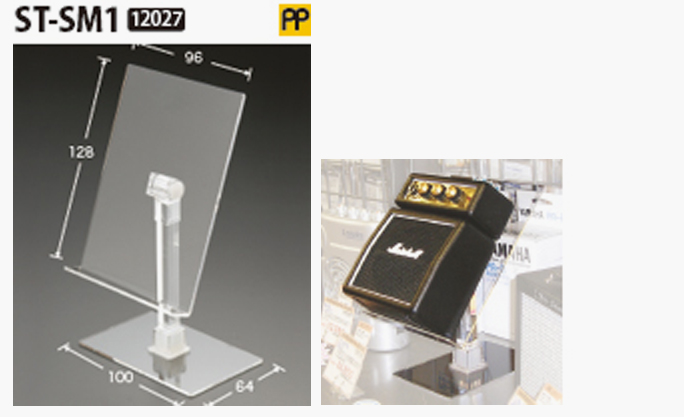 Table:W188XH51X2t
Stand stem:DecagonxH100
Stand base:W80xD110x2t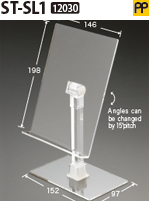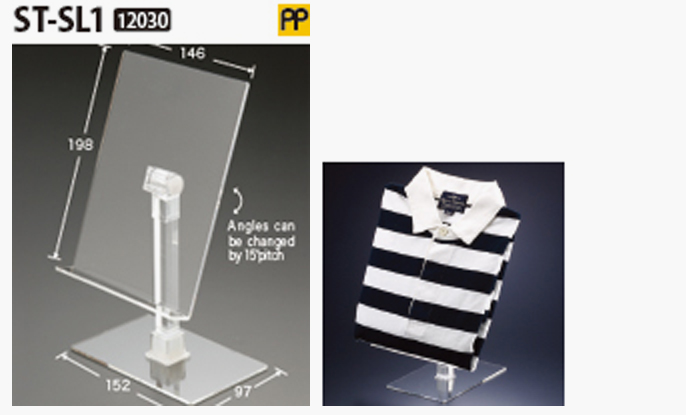 Table:W146XH198X3t
Stand stem:QuindecagonxH150
Stand base:W97xD152x3t

Hyper POP Series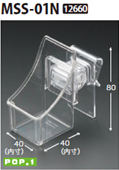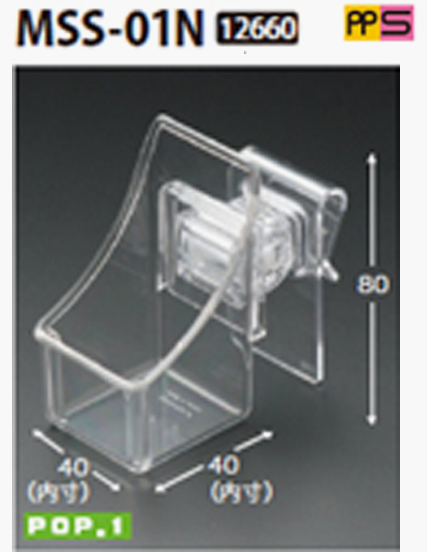 ●Load limit : 700g
●Material : PS + PC + POM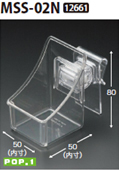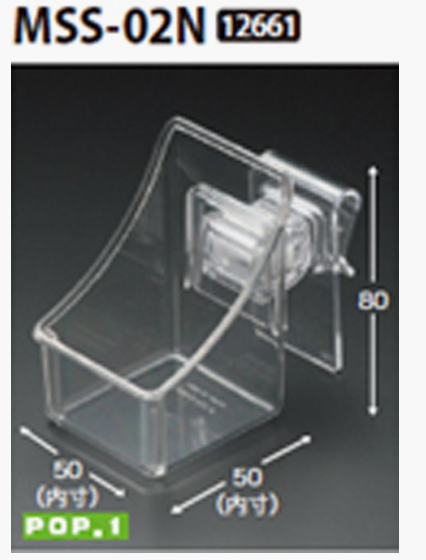 ●Load limit : 630g
●Material : PS + PC + POM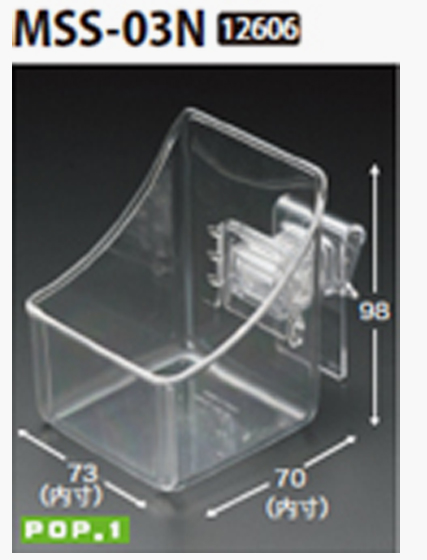 ●Load limit : 490g
●Material : PS + PC + POM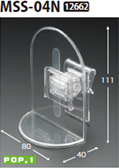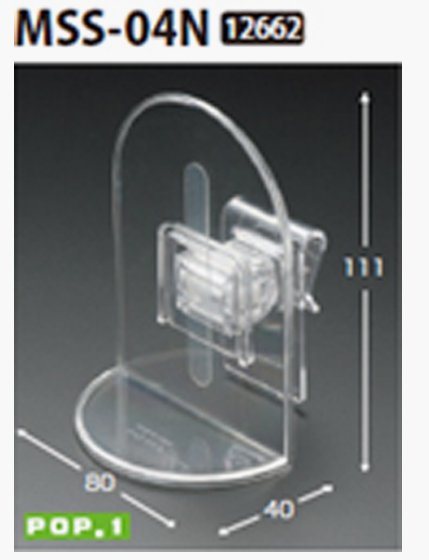 ●Load limit : 560g
●Material : PS + PC + POM