Exhibition information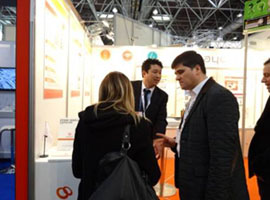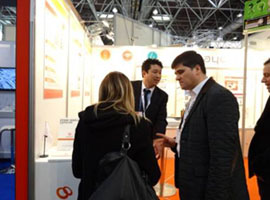 Many customers all over the world visited Wayo stand.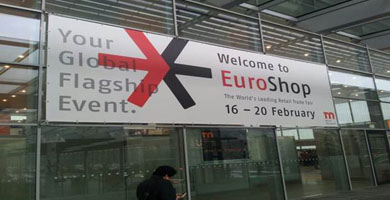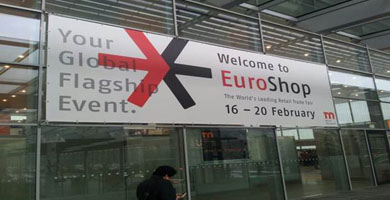 The EuroShop was held in Dusseldorf in Gemany from Feb.16-20, 2014.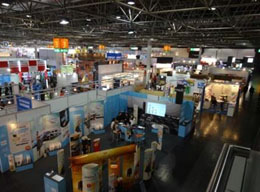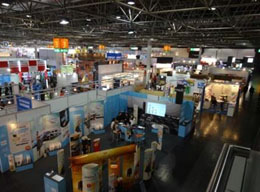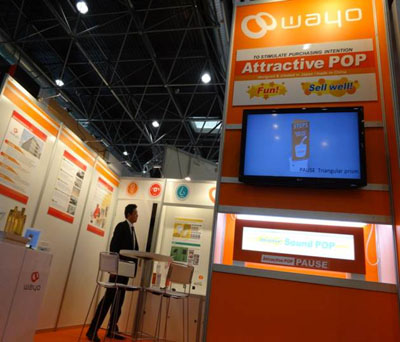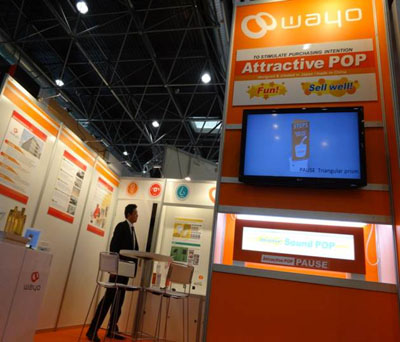 A large selection of POP tools to appear to the five senses were exhibited at the Wayo stand. (3/G93)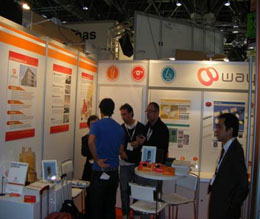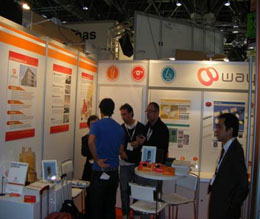 109,000 trade visitors from 110countires and 2,256 exhibiting companies from 57 countries.
Premium&Insentive Show 2017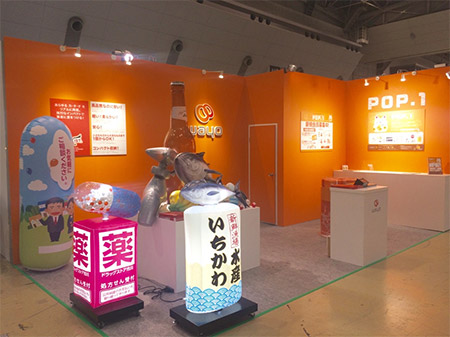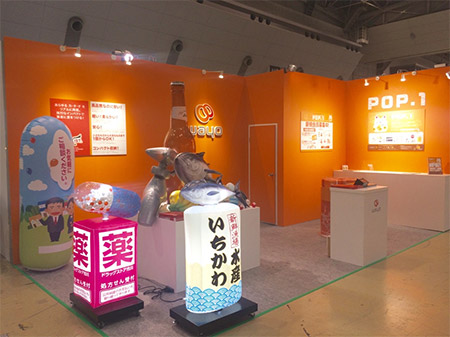 We exhibited original "AIR POP" made from Soft vinyl.
Visitors working at sales promotion industry were paying attention to the "AIR POP" which can faithfully reproduce shape.
Premium Incentive Show, Japan's largest sales promotion market trade fair, has been taken place from February 8 to 10 in 2017at Tokyo.
The show hosted 230 exhibitors and attracted 54,871 visitors totally.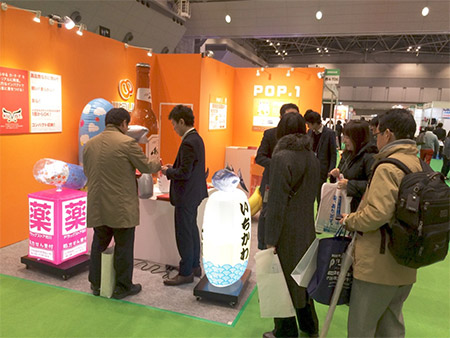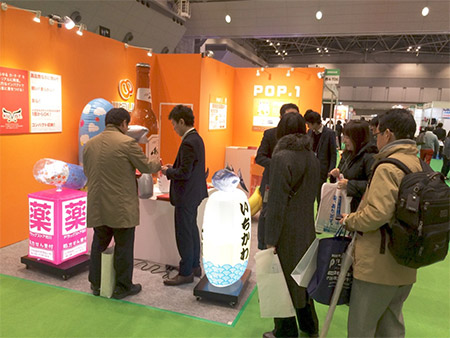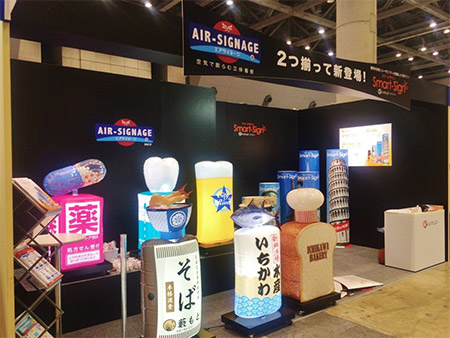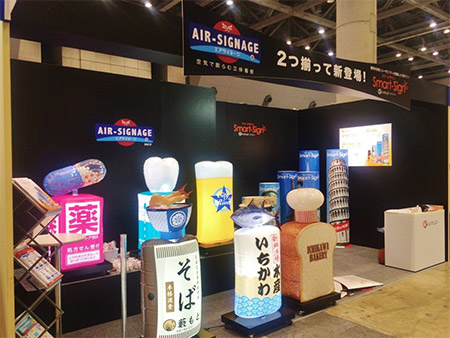 Our original "AIR-SIGNAGE" attracted a lot of people's attention.
We received inquiries from many visitors about our proprietary "AIR-SIGNAGE", which is illuminated by the LED installed inside.
We exhibited at Sign & Display Show taken place from September 1 to 3 in 2016 at Tokyo.
The show attracted 30,711 visitors totally.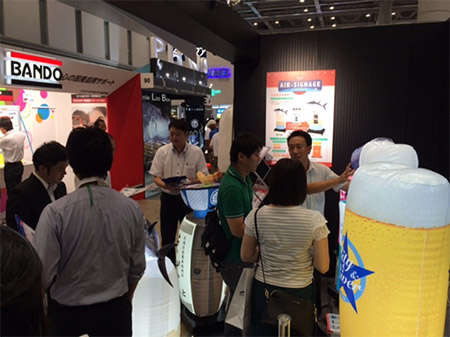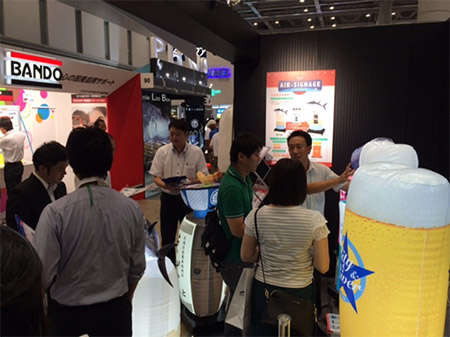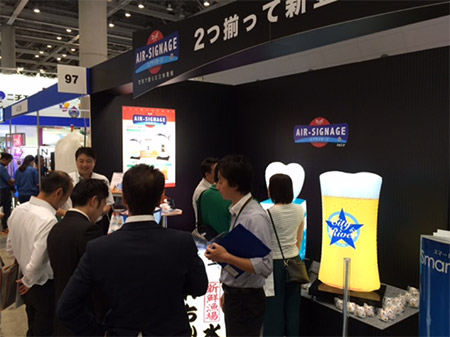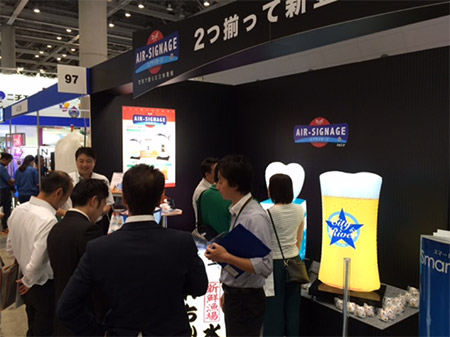 Store Promotion Expo 2017
We exhibited at Store Promotion Expo taken place from July 5 to 7 in 2017 at Tokyo.
The show attracted about 30,000 visitors totally.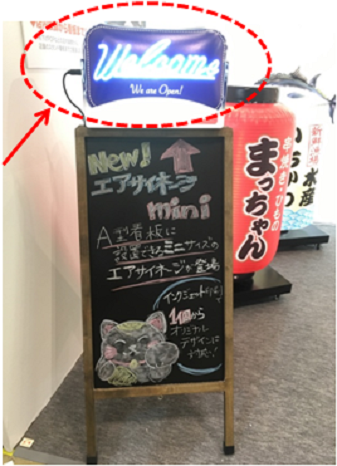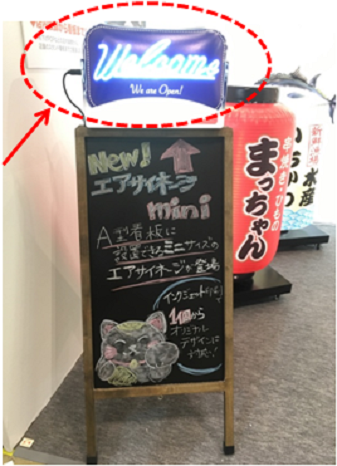 We exhibited our original "AIR-SIGNAGE" which was popular at the previous exhibition.
We announced our new product "AIR-SIGNAGE MINI" which is able to be set on the "A" frame signboard.
Visitors said that it is convenient because they can use it with the sign board they already have.